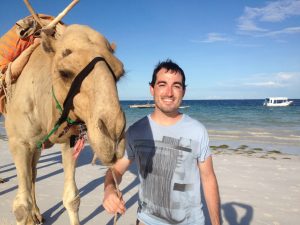 Brad Vanderford has a background that combines venture capital, international economic development and management consulting to SMEs.
Brad currently provides advisory services to impact investment funds, tech-enabled and impact-driven ventures and other organizations engaged in international economic development.
While earning his MBA at the University of Oxford, Brad led Oxford Seed Fund, where he made investments in high-growth tech startups affiliated with Oxford.
Prior to Oxford, Brad was the Director of International Expansion for Sinapis Group, a seed fund, accelerator and intermediary empowering entrepreneurs in frontier markets through training, management consulting & access to investment capital. Brad's efforts helped catalyze $24M in investment and 2,500 new jobs while growing the organization from 22 entrepreneurs in one country to over 1,500 across four countries. He also managed Sinapis Capital's portfolio of seed stage investments.
Brad began his career in the economic development sector of Peace Corps in Paraguay, where he served as an internal consultant to senior leadership of a financial services and agricultural cooperative with $25M in assets and where he also established several national entrepreneurship and youth leadership programs.
Brad received his MBA with a concentration in Finance from the University of Oxford and is a summa cum laude graduate in International Business, Entrepreneurial Management, and Marketing of the University of South Carolina, where he earned a BS in Business Administration and graduated with honors from South Carolina Honors College.